The Perfect Flooring Solution
Have you thought about replacing some floors in your home but aren't sure where to even start? From the different products, styles, and even choosing the right installer, it can get expensive and time-consuming FAST.
With In and Out Floors, you get fair pricing, a lifetime guarantee, and so much more! If you're anywhere near the Warren area, get in touch with one of our experienced installers for a free, no obligation consultation.
You don't have to go anywhere, as we bring the showroom to you anywhere in the Metro Detroit area, and we take care of all the hard work for you.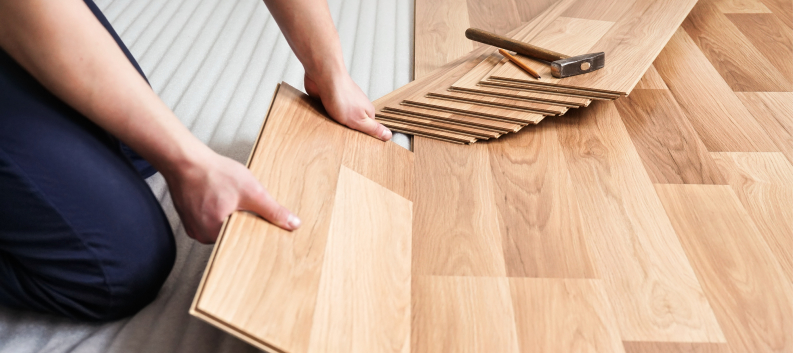 What To Expect With In and Out Floors
Our mission is to provide you with stunning floors and no hassle. When you first reach out to our team, we'll get in touch to learn more about what your vision is, your budget, and which rooms you're looking for new flooring, and we'll set up your appointment.
At that appointment, one of our reps will measure your space with our fast laser measurement system, and show you our wide variety of laminate, hardwood, and linoleum flooring options. We'll walk through the pros and cons of each type of material, so you can pick what's best for your home and budget.
Then, when you've picked your material and your budget, we'll set up a separate time for installation, and you can leave everything else to us. We'll move furniture, remove your original flooring, and install the new material. As an added bonus, depending on the project, it may be done in less than a day! Plus, you don't even have to worry about a downpayment with our smart payment options.
Your home is important to your family, so trust the experts at In and Out Floors to provide the best experience from start to finish.