January 14, 2022
Why Homeowners Love Engineered Hardwood Floors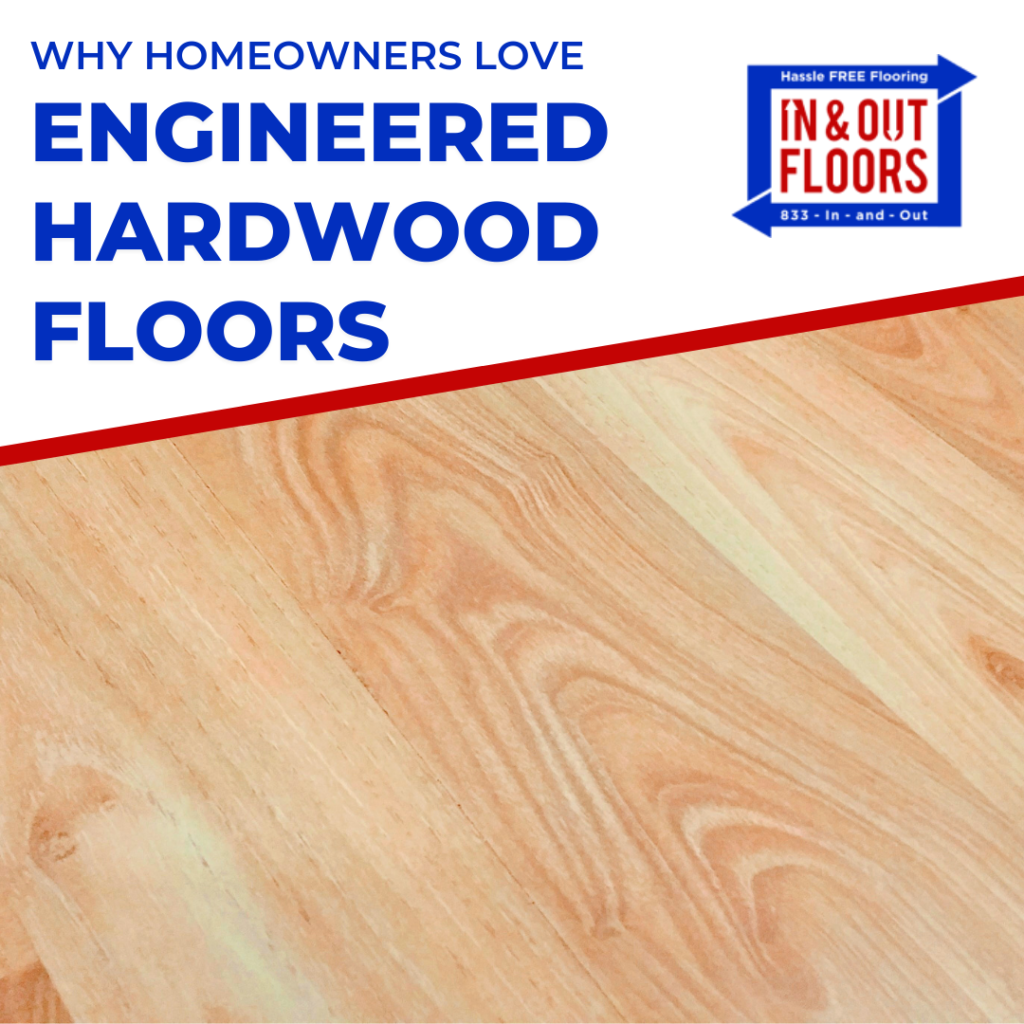 Whether you're building your dream home or renovating your current home, it's important to choose the right flooring. Not only will your choice in flooring affect how your home looks, it will also affect how the floor will feel underfoot, how you'll clean it, and how long it will last. That's why it's wise to research different flooring options before you pick one.
Lots of homeowners are drawn to hardwood flooring since it's stylish and long-lasting, but many people quickly realize it's out of their budget. Fortunately, engineered hardwood flooring is a popular alternative to traditional hardwood flooring that offers many benefits, such as more affordable pricing. These two types of flooring look similar, but there are key differences that set them apart. Let's go over what engineered hardwood floors are, then compare them to traditional hardwood floors so you can choose the right one for your home!
Details About Engineered Hardwood Flooring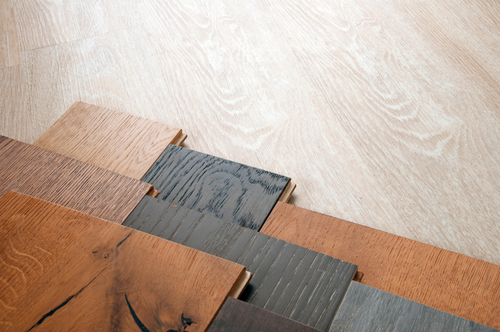 What is Engineered Hardwood Flooring?
Engineered hardwood flooring consists of a relatively thin layer of real hardwood (veneer) attached to the top of a high-quality plywood core. The exact thickness of the veneer and the construction of the core depends on the manufacturer.
When choosing engineered hardwood flooring, look for one with a thick veneer, as this will increase the lifespan of your floors. The thicker the veneer is, the more you can sand them down and refinish them. Engineered hardwood floors can typically be refinished once or twice before the veneer becomes too thin. However, if the veneer is very thin from the start, you might just have to replace them rather than refinish them when the time comes.
It's important to ask different companies about the construction of the cores in their engineered hardwood floors. You'll want one with a durable yet flexible core so that it can withstand humid and damp conditions.
When you're shopping around for engineered hardwood floors, ask for plenty of samples so you can compare the thickness of the veneer, the layers and thickness of the core, and the overall appearance.
The Benefits of Engineered Hardwood Floors
There are many reasons why homeowners love engineered hardwood floors, such as:
Style – Engineered hardwood floors look beautiful. They also come in a variety of stains, finishes, and thicknesses, so you're sure to find one that matches your home's décor. Just like with traditional hardwood, you can choose from different wood species and grain patterns to find your perfect style.
Affordability –Engineered hardwood flooring mimics the real deal for a fraction of the cost, making it a popular flooring choice.
Easy to Clean – This type of flooring is low maintenance and easy to clean. Simply sweep and mop on a regular basis, then use a wood cleaner when a deeper cleaning is needed. Just remember to avoid using steam or excessive amounts of water while cleaning your wood floors.
Durability – Due to its sturdy core, engineered hardwood flooring is quite durable. It resists water damage and warping more effectively than other types of wood flooring.
Compared to some other flooring options, such as economy laminate, engineered hardwood flooring is more kid-friendly, pet-friendly, and suitable for high-traffic areas. The material is very resistant to scratches and scuffs—especially if additional layers of finish have been added to it.
Long Lifespan –This type of flooring typically lasts between 20-40 years. The exact lifespan depends on the veneer thickness, finish layer, and how well it was taken care of.
Easy to Install – If you're a DIYer, you'll be happy to know that this flooring is relatively simple to install. It can be installed with a nail-down method (like traditional hardwood floors), or it can easily be installed as a "floating floor" or glued to a concrete floor. If you opt for professional installation, you can expect the project to be finished in a matter of days rather than weeks.
Differences Between Engineered Hardwood and Traditional Hardwood Flooring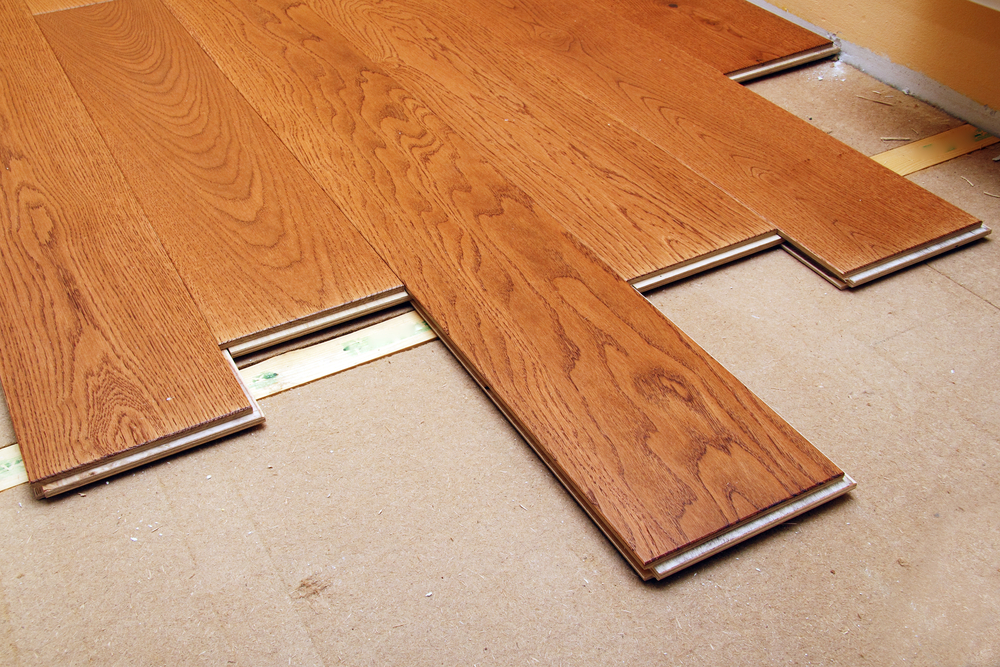 Now that you know the benefits of engineered hardwood flooring, let's compare it with traditional hardwood flooring. Here are the key differences:
Traditional Hardwood Flooring:
Lasts about 30-100 years
Can be refinished 2-3 times
More expensive
Prone to warping in humid or damp conditions
Engineered Hardwood Flooring:
Lasts about 20-40 years
Can be refinished up to 2 times
More affordable
Resists warping in humid or damp conditions
Get a Free Quote from In and Out Floors Today
Do you want to add engineered hardwood floors to your home? The experienced team at In and Out Floors has got you covered. We'd be happy to show you different floor samples, answer any questions you might have, and professionally install new flooring in your home. We have two convenient locations in Warren and Utica, MI, and we'll come to you to provide a free estimate and help you select your perfect floors.  Contact us for a free quote today!