February 9, 2022
Is Laminate Flooring Right for Your Home?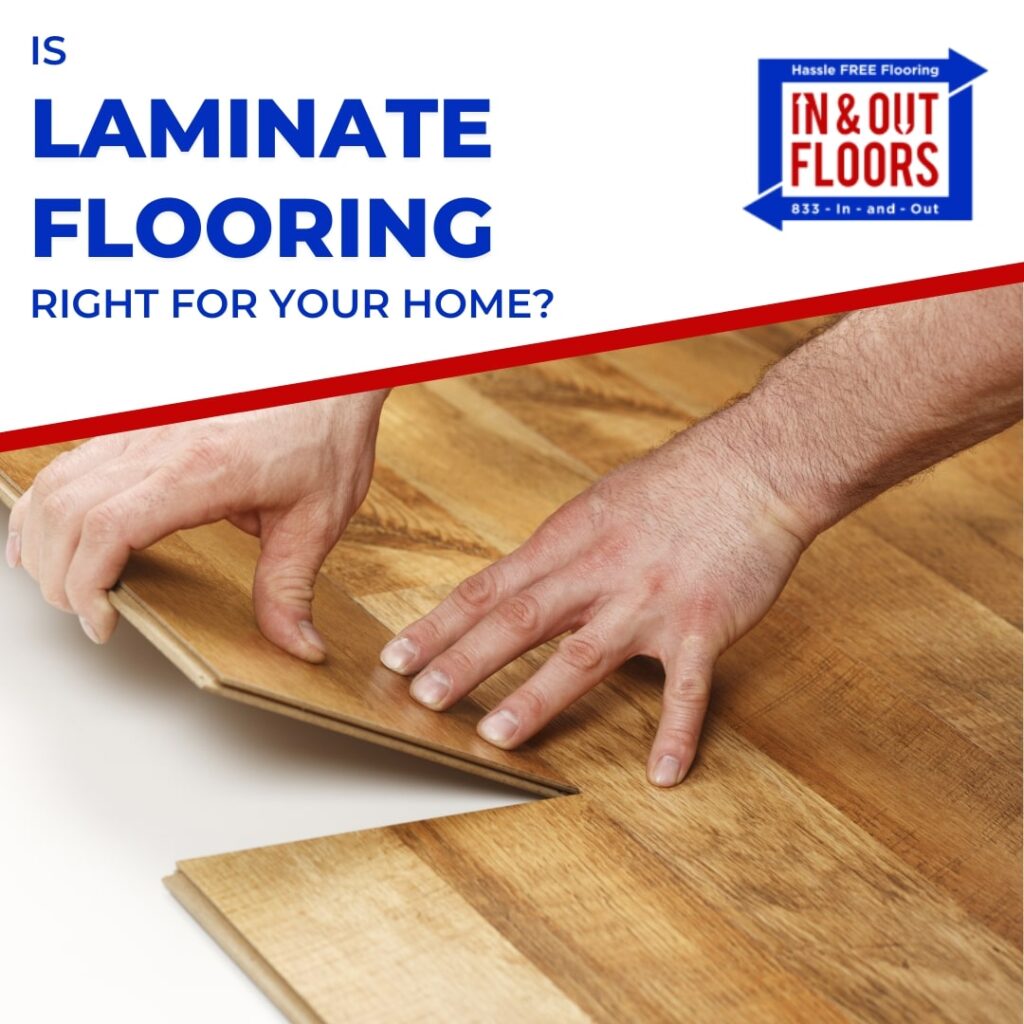 If you're getting new floors for your home, chances are you've heard about laminate. It's a popular type of flooring that mimics other materials, such as wood and stone, for a fraction of the cost. With all the hype surrounding laminate flooring, you might be wondering if it's right for your home. Laminate definitely has a lot of benefits, but it also has its downsides. Keep reading to learn about the pros and cons of laminate flooring so you can decide if it's right for your home!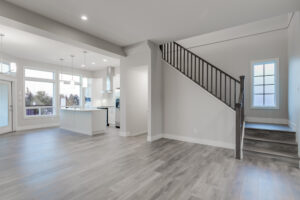 Benefits of Laminate Flooring
Inexpensive
One of the best qualities about laminate flooring is that it's affordable. Even though it can closely mimic the appearance of hardwood and other expensive materials, it costs significantly less. It also doesn't cost as much to install laminate since the installation process is simpler. This makes laminate a great budget flooring option.
Stylish
Laminate flooring is available in a wide range of styles, such as oak hardwood and sleek tile, so you're sure to find one that matches your home. It can complement so many types of home décor, including modern, rustic, and mid-century just to name a few.
On top of that, high-quality laminate floors look absolutely beautiful. The thicker the laminate flooring is, the more detailed it will be. Why? Thick laminate allows more detailed designs to be embossed onto the top, which makes it look more realistic since it can mimic textures (for example, grain on hardwood, the grout between tiles, and so on).
Durable
Laminate flooring is durable compared to some other types of floors, such as carpet. Laminate is resistant to stains, scratches, and scuffs. It also holds up well against impacts and doesn't fade when exposed to sunlight.
Versatile
Since laminate flooring is durable and comes in a variety of design options, it can be used in many different rooms. It holds up well in high-traffic areas like hallways and kitchens, and some types of laminate can even be used in moist areas like bathrooms and basements.
Easy to Install
Because laminate is a floating floor that doesn't need to be attached to the subfloor, it can be installed in areas where options like carpet cannot, such as concrete slabs. Therefore, it's perfect in areas like basements and laundry rooms where you simply want a more attractive flooring option without breaking the budget. 
Easy to Clean
Looking for a low-maintenance floor? Laminate might be a great addition to your home. To keep laminate floors clean, all you need to do is sweep and mop them on a regular basis. This is a huge plus since they can look like wood floors, yet they don't require the same level of maintenance.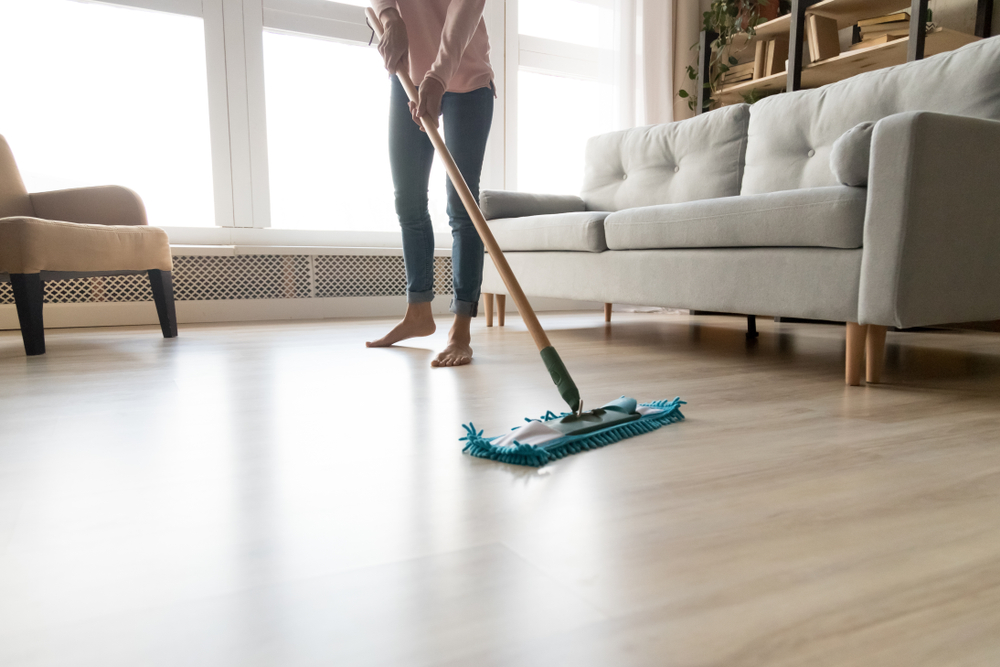 Drawbacks of Laminate Flooring
Susceptible to Moisture Damage
While the surface of laminate flooring is water-resistant, its core is susceptible to moisture damage. If water seeps into the core, it will expand and ruin the flooring. While some types of luxury laminate can still be installed in rooms that are prone to humidity and dampness, many types of economy laminate don't stand up well against these kinds of conditions.
Difficult to Repair
You can't refinish laminate floors once they're worn out, which makes them hard to repair. Sometimes a simple patch job will do the trick, but other times, you will have to replace the entire floor.
Not the Most Durable Flooring
Laminate floors are durable compared to some types of floors, such as carpet, but laminate is not the most durable type of flooring. Over time, laminate is prone to getting scratches and scuffs, unlike vinyl, tile, or stone flooring. Still, it does resist scratches more than traditional hardwood. 
Somewhat Uncomfortable Underfoot
Laminate flooring can feel hard, noisy, and hollow underfoot. This largely depends on the subfloor though, so take your current subfloor into consideration before choosing laminate. The thickness of the laminate also affects how it feels when you walk on it. If it's thin, it will feel hollower and sound noisier underfoot. 
Low-Quality Laminate Flooring Looks "Fake"
The quality of laminate flooring varies greatly depending on which manufacturer you choose. Low-quality laminate floors can look "fake" compared to the materials they are imitating. However, with the right flooring company, you can ensure that your laminate flooring is a worthwhile investment. 
Short Lifespan
Laminate floors usually last an average of 15-25 years. Since they can't be refinished, they will probably need to be replaced around this time frame. This means laminate doesn't have the longevity of hardwood, engineered hardwood, or even vinyl flooring. 
We Can Install Beautiful Laminate Flooring in Your Home
If you want beautiful laminate flooring for a great price, you can count on In and Out Floors. Our skilled team of professionals can install laminate flooring in Warren, Utica, and the surrounding areas. Contact us today to get a free quote and schedule your appointment—we'll come to you for your design consultation!