March 5, 2022
Answers to Your Questions About Engineered Hardwood Flooring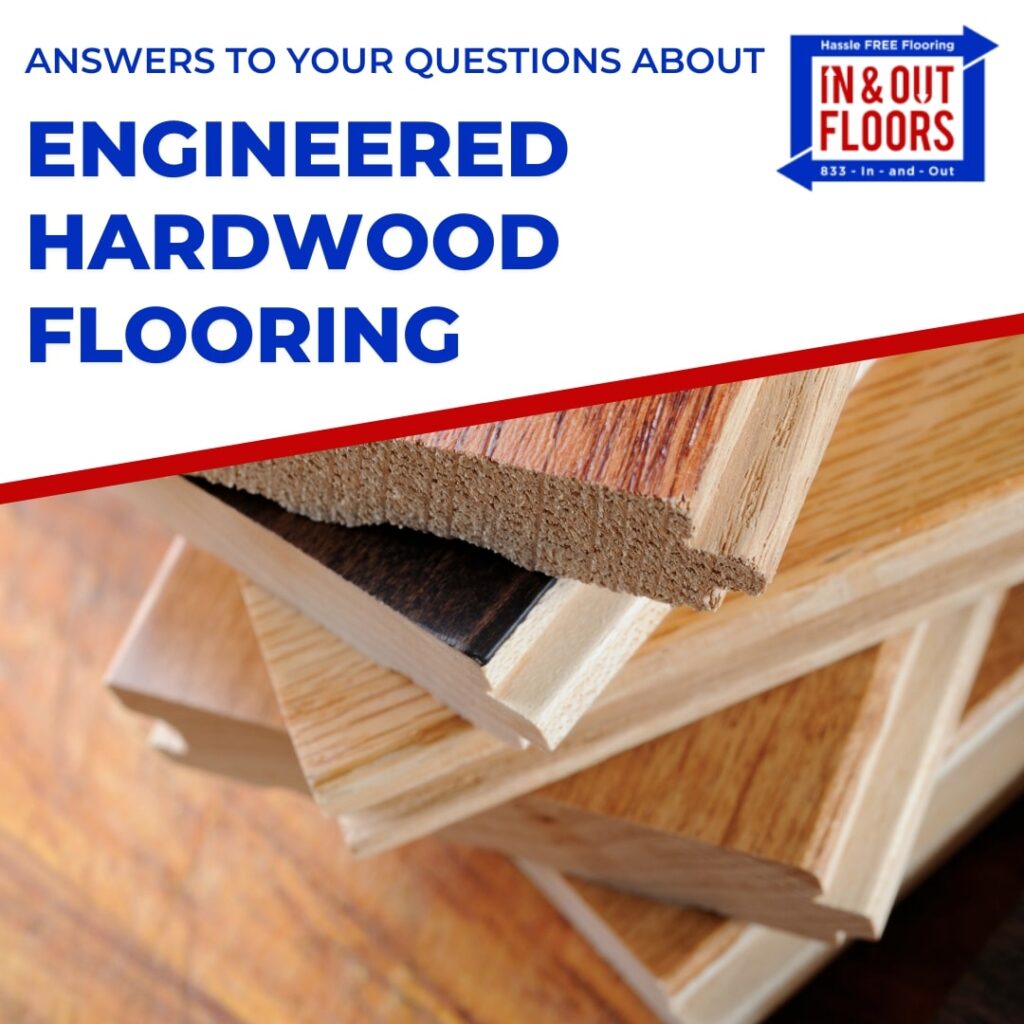 Choosing the right type of flooring for your home isn't always easy. There are tons of different flooring options out there, and they each have their own pros and cons. If you've heard about engineered hardwood flooring and want to find out if it's a good fit for your home, you've come to the right place. In this blog post, we'll answer commonly-asked questions about engineered hardwood flooring and compare it to traditional hardwood flooring.
Engineered Hardwood Flooring FAQs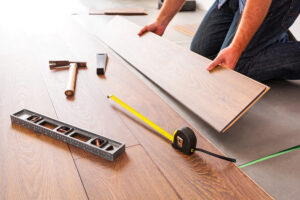 What is Engineered Hardwood Flooring?
Engineered hardwood flooring looks just like traditional hardwood flooring, but it's constructed in a different way. It's made of a plywood core with a relatively thin layer of real hardwood on top, whereas traditional hardwood flooring is made of a solid piece of hardwood.
How Long Does Engineered Hardwood Flooring Last?
Engineered hardwood floors can last up to 30 years with the proper care. However, the exact lifespan depends on the quality of the flooring, the thickness of the veneer (the protective layer), the type of room it was installed in, and how well you maintain it over the years.
Engineered hardwood flooring can usually only be refinished once or twice before the thin layer of hardwood is exhausted, so it does not last as long as traditional hardwood flooring.
How Much Does Engineered Hardwood Flooring Cost?
It typically costs about $4-$10 per square foot. However, this doesn't include the cost of labor or other potential expenses, such as replacing the subfloor.
Is Engineered Hardwood Flooring Water Resistant?
Engineered hardwood flooring isn't waterproof and doesn't do particularly well in humid or moist rooms, such as basements and mudrooms. However, it's less vulnerable to swelling and warping than traditional hardwood flooring. If it has an extra thick layer of veneer on top, it will be better protected against spills and any possible water damage.
Does Engineered Hardwood Flooring Resist Scratches?
This type of flooring resists scratches and scuffs to a certain degree. It's durable, but keep in mind the surface is made of real hardwood, making it more susceptible to wear and tear than harder materials, such as concrete and ceramic.
How Do You Clean Engineered Hardwood Flooring?
You'll want to sweep and mop it regularly to keep it clean. When mopping, make sure to use a damp mop rather than one that's soaking wet. If you accidentally get the floor too wet or notice any standing water, try drying those areas off as quickly as possible to avoid any water damage. You should also use a special wood cleaner occasionally in order to keep your floors in great condition. Remember, do NOT use a steam cleaner on your engineered hardwood floors, or you could risk long-term damage.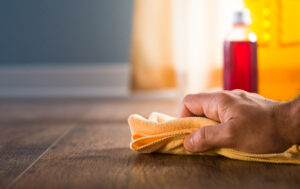 Is Engineered Hardwood Flooring Easy to Install?
It's installed via a click-and-lock method, making it quick for your flooring company to install. Sometimes engineered hardwood flooring is attached to the subfloor, but many times, it's installed as a floating floor. Installing it as a floating floor simplifies and avoids the installation process of having to nail or glue to the subfloor.
What's the Resale Value of Engineered Hardwood Flooring?
It typically won't add resale value to your home in the way traditional hardwood flooring would. That being said, it usually isn't a turnoff for potential buyers, either. It's typically favored over options like carpet and vinyl floors.
What Are the Pros and Cons of Engineered Hardwood Flooring?
Pros:
Just as beautiful as traditional hardwood flooring
Available in many different styles
Can last up to 30 years
More affordable than traditional hardwood flooring
Durable
Easy to clean
Relatively easy to install
Cons:
Can't be refinished as many times as traditional hardwood flooring
More expensive than other types of flooring, such as laminate
Won't add value to your home the way traditional hardwood flooring would
Not completely waterproof or scratch-resistant
Not ideal for moist or humid rooms
Get Beautiful Engineered Hardwood Floors for Your Home
If you want stunning engineered hardwood floors, the team at In and Out Floors has got your back. We offer engineered hardwood flooring in many different finishes and wood types, making it easy for you to find one that matches your home.
We know choosing the right flooring for your home is a big choice, but that doesn't mean it has to be overly stressful or expensive. We simplify things by offering free quotes, bringing the showroom to you, and providing plenty of helpful advice along the way. Contact one of our team members in Warren or Utica,  Michigan to learn more and get the process started!