April 12, 2022
Is It Worth it to Replace Your Flooring Before Selling Your Home?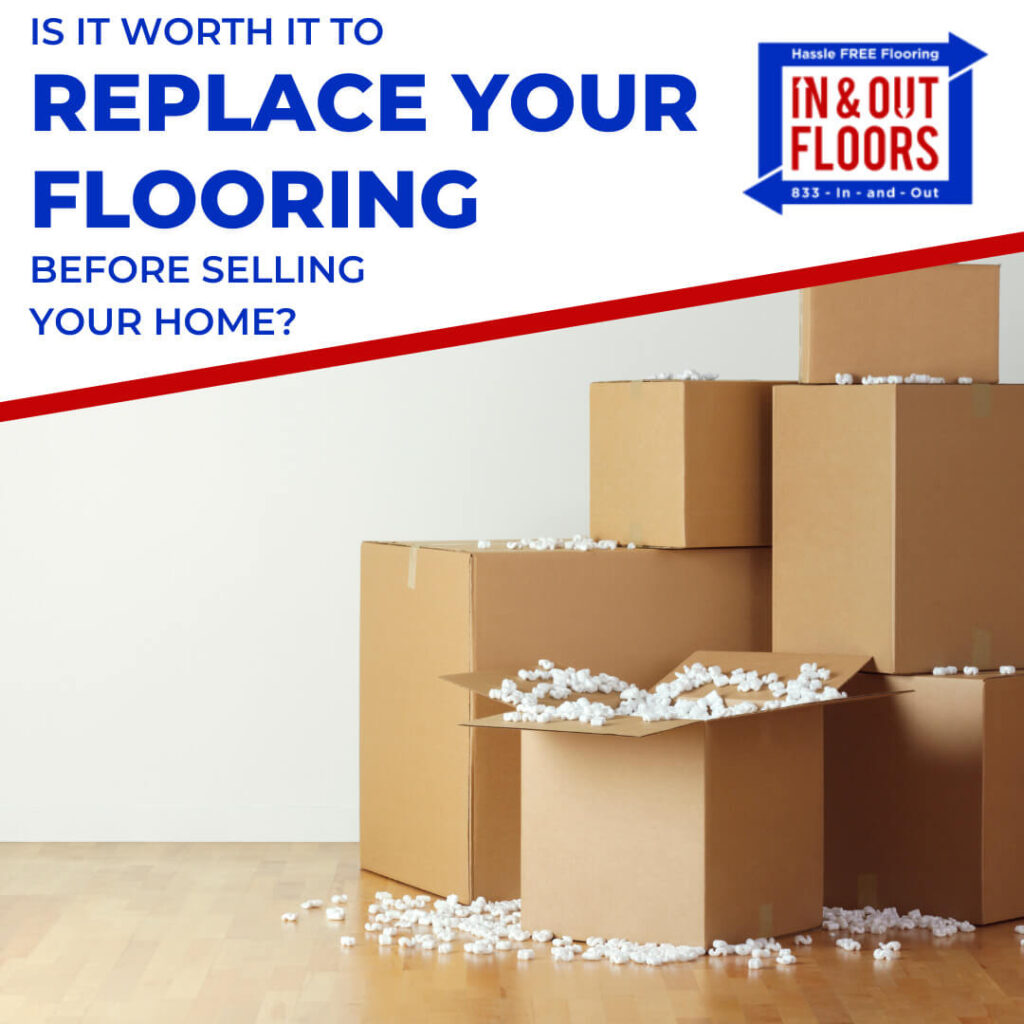 If you're planning on selling your home soon, you're probably hoping to get as much money for it as possible. Doing a few low-cost, high-value home renovations, before putting it on the market, could really pay off for you. You'll want to upgrade some key features in your home, so you can justify raising the price. However, you don't want to overspend and have the cost of renovations eat into your profits.
Your home's flooring is often one of the most important things, (if not THE most important thing), to replace before selling your home. New  flooring can be a cost-effective way to make your home look more attractive to potential buyers. There's no need to spend the money, time, and effort replacing your flooring if your current floors are already in great shape. Keep reading to find out if you should install new flooring in your home before selling it.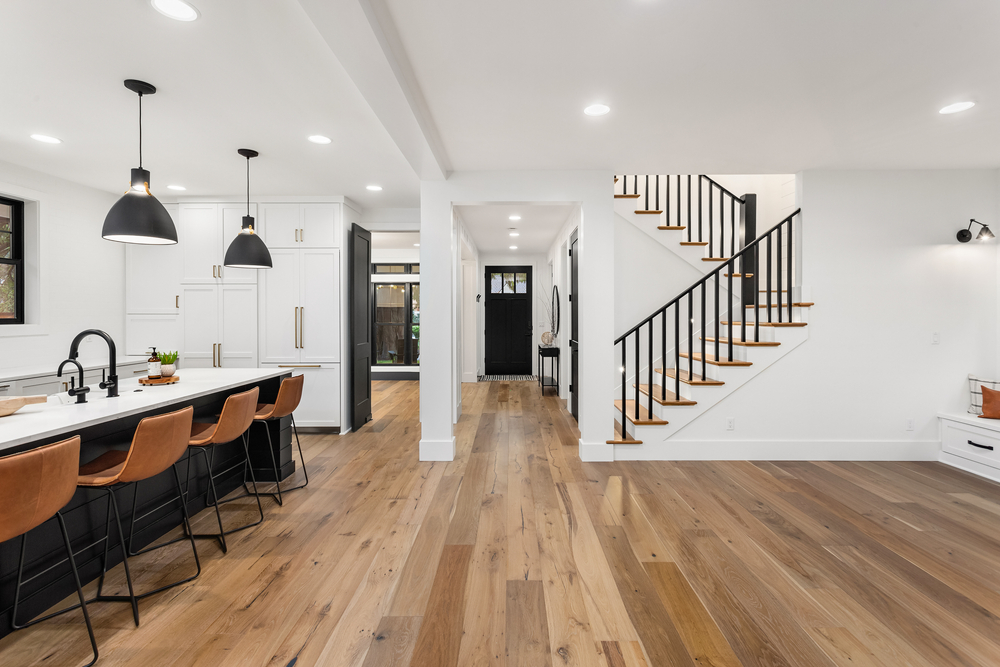 Important Factors to Consider
The Condition of Your Flooring
Take a close look at your flooring to see what condition it's in. It might look great from afar, but once you really inspect it, you may notice some wear and tear. Keep an eye out for these signs of damage:
Scratches

Scuffs

Warping

Swelling

Stains

Odor

Buckling

Faded areas

Cracks

Air bubbles

Torn or frayed carpet 
How Long Have You Had Your Flooring?
Consider how long you've had your flooring, then compare that to its average lifespan. If your flooring looks decent, but it's near the end of its average lifespan, you should probably replace it. Knowing your home's flooring is on its last legs could be a turnoff for potential buyers. 
If you've only had your flooring for a few years, it might be best for you to keep it. However, you may still benefit from replacing relatively new flooring if it has sustained wear and tear from kids, pets, water damage, high traffic, lack of maintenance, furniture being moved around, etc. Newer flooring may also benefit from replacing if it is a material that's not known for longevity, such as carpet or low-end vinyl flooring. 
Is Your Flooring a Neutral Color?
Be honest with yourself about whether your current flooring will appeal to the public. Maybe your home has bright red carpeting and you love the way it looks, but chances are that's too bold for most people's tastes. When you're selling your home, it's generally best to stick with neutral colors (tan, brown, gray, etc.) for the flooring. Neutral colors are a safe choice most people will be fine with. 
Along with colors, it's also important to think about flooring materials. For many modern buyers, carpet is a big turn-off. Carpet can hold onto stains and other signs of damage more than other flooring materials, and it tends to make homes appear dated. For a modern look, opt for laminate or engineered hardwood, even in areas like bedrooms where carpet was once the most common choice. 
Your Budget
Home renovations can get  expensive very quickly, so you'll want to make sure all the renovations you're considering are within your budget. That being said, installing new flooring is often worth the cost. Compared to other home renovations, such as remodeling the kitchen, installing new flooring isn't very expensive and yields a high return on investment. It's a cost-effective way to dramatically improve the overall look and feel of your home.
If it's within your budget, we'd recommend upgrading to hardwood flooring. It's more expensive than other types of flooring, but you will most likely recoup about 90% of those costs. If you already have hardwood flooring, refinishing it is a great way to increase the value of your home. 
If your budget is pretty tight, you could still benefit from replacing your current flooring with new laminate, vinyl, or engineered hardwood flooring. These options are more affordable than traditional hardwood flooring, but will still increase the value of your home. You could also consider replacing the flooring in just a few of the rooms rather than the flooring in the entire house.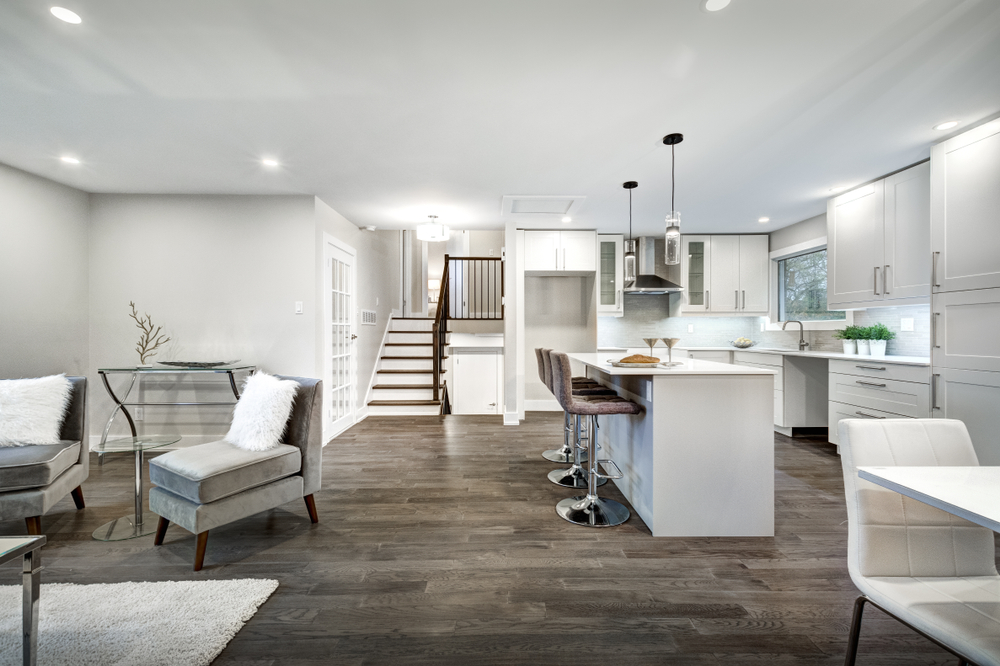 Pros and Cons of Replacing Your Floors Before Selling Your Home
Pros
It increases the value of your home. 

It could help you attract more potential buyers.

It's a cost-effective home renovation.

You could recoup most of the cost, especially if you install new hardwood flooring or refinish your hardwood floors.
Cons
It's an extra expense.

It will take time and effort, especially if you install the new flooring yourself.

You might not recoup all of the cost.
Our Skilled Team Can Help You Replace Your Flooring
Are you ready to take the first step towards replacing your floors? Reach out to the experienced team of installers here at In and Out Floors! We have two convenient locations in Warren and Utica, Michigan. Whether your project is big or small, you can rest easy knowing we'll get the job done right.