May 11, 2022
Vinyl vs. Laminate: Which Flooring Is Right for Your Home?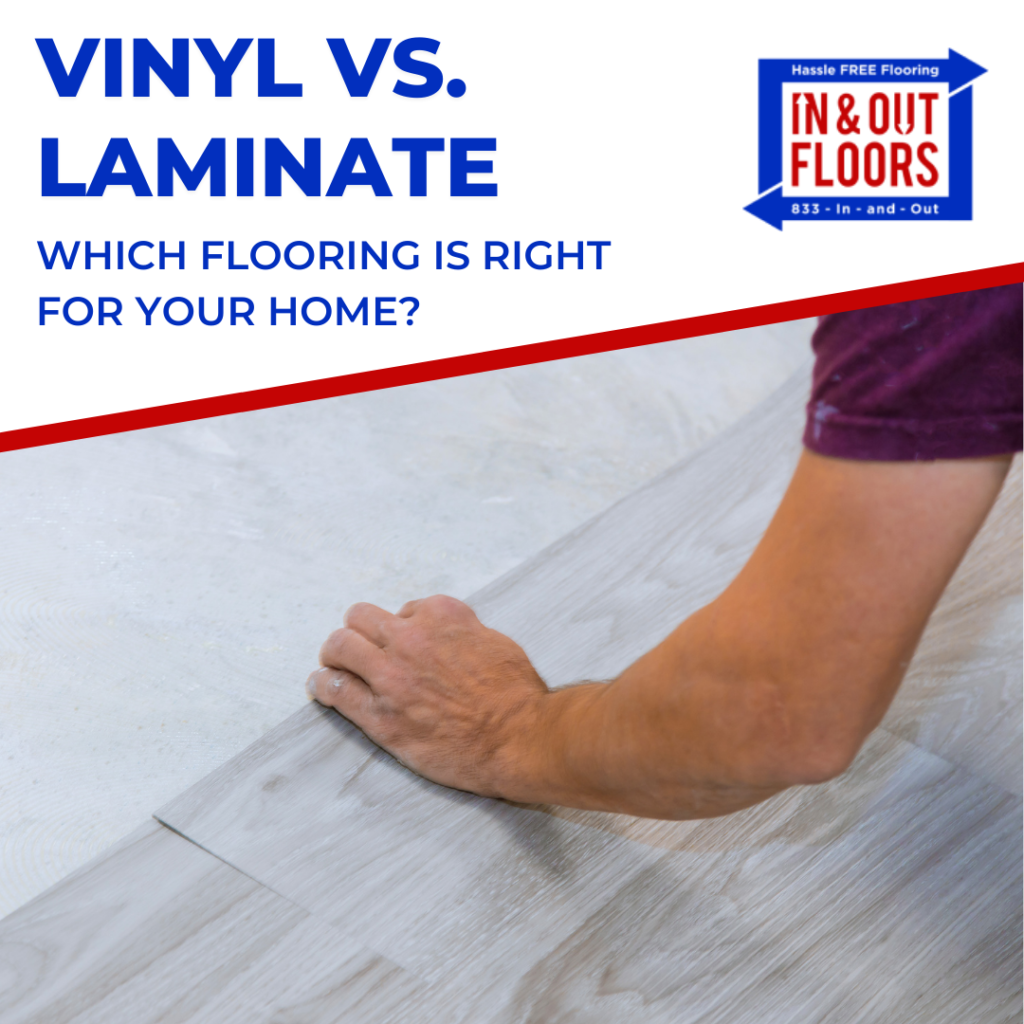 While shopping for new floors for your home, you're likely to consider both vinyl and laminate. They're both stylish, affordable, and durable flooring materials, so which one is best for your home? That all depends on what you're looking for. Let's explore the key similarities and differences between vinyl and laminate flooring.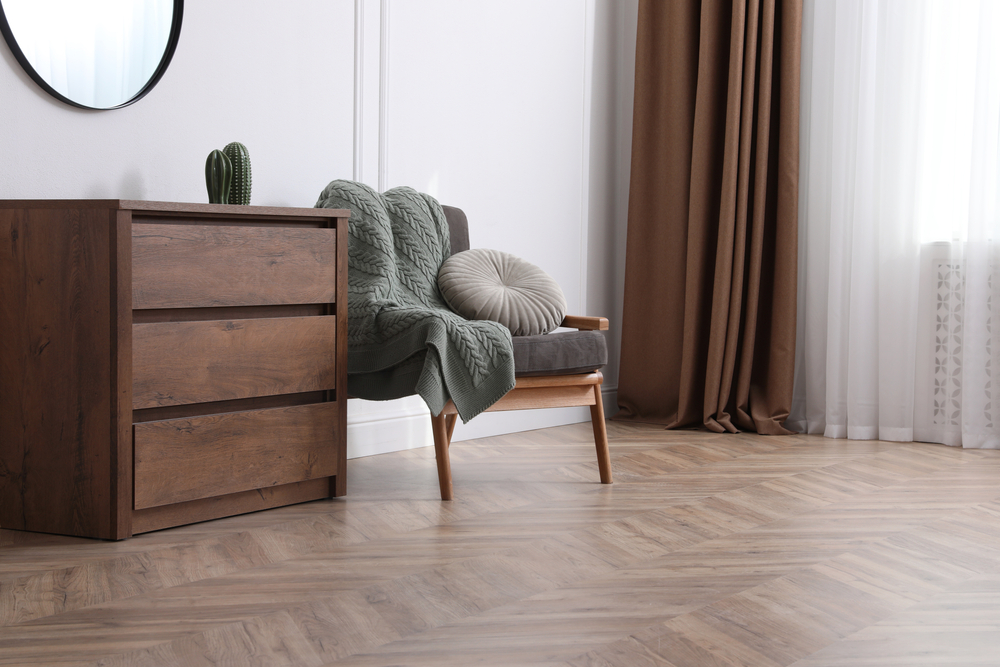 Vinyl vs. Laminate Comparison
How They're Made
Vinyl is made from several layers of synthetic materials. It's sold in sheets, planks, and peel-and-stick tiles. Laminate consists of a core made out of wood byproducts, which are then layered with several synthetic materials. Laminate is only sold as planks. Each flooring option is finished with a veneer that can offer the appearance of more premium flooring options, like hardwood. 
Appearance
Vinyl and laminate both come in a wide array of colors and styles. They're both able to accurately mimic the appearance of more expensive materials, such as stone and hardwood flooring.
When it comes to appearance and style, laminate flooring tends to be higher in quality than vinyl flooring. Both can be embossed y to mimic the texture of the material they're modeled after, but laminate still tends to look more realistic. If you're leaning towards vinyl as your flooring of choice, we'd recommend choosing luxury vinyl that has a thicker core. Having a thicker core allows vinyl to be embossed more deeply, creating a more realistic appearance.
Cost
They're both much more affordable than the materials they're made to resemble. They usually cost around $1-$5 per square foot, but this varies depending on the flooring company and the quality of flooring  you choose. Sometimes luxury vinyl can get more expensive than laminate, because it offers additional features, such as an extra thick wear layer.
Lifespan
Laminate floors typically last 10-25 years. The exact lifespan is heavily dependent on how well they're maintained over the years. Vinyl floors can last up to 20 years with proper care. 
Durability
Both options are very durable and resilient to scratches, but laminate doesn't hold up as well against water It's more susceptible to water damage than vinyl flooring, since vinyl is completely waterproof.  If you're looking for flooring for your kitchen or bathroom, vinyl may be the better choice thanks to its water resistance. 
Comfort
Laminate is warm and comfortable to walk on, but it feels somewhat hollow underfoot compared to the wood flooring  it mimics. Vinyl floors tend to feel cold and somewhat soft to walk on. Both vinyl and laminate can be noisy underfoot, but this isn't always the case. Keep in mind  the overall sound and comfort of each flooring type depends on the underlayment, so it's worth investing in a high-quality subfloor.
Cleaning and Maintenance
Both types of flooring are easy to take care of. They should both be swept and mopped regularly in order to keep them in good condition. Laminate should ideally be mopped with a damp mop, rather than one that's sopping wet. Vinyl, on the other hand, can be wet mopped and scrubbed with cleaning products if necessary.
Ease of Installation
Both flooring types are easy to install. Laminate and vinyl planks both use a click-and-lock method of installation. Sheet vinyl is a whole different story, though. You'll have to cut the right shapes from a large sheet of vinyl to install it, which can be challenging because of how heavy and cumbersome it is. With any flooring option, it's always best to rely on the pros to get the job done quickly and efficiently. 
Recommended Installation Areas
They're both great for high-traffic areas. Vinyl is so resilient that it can be installed practically anywhere in your home. Laminate, on the other hand, should ideally be installed in low-moisture areas. This means  laminate isn't great for bathrooms, basements, and mudrooms. However, it may be a preferred choice for living rooms, bedrooms, and dining areas. 
Resale Value
Vinyl and laminate are about the same in terms of resale value. Neither option will increase the value of your home the way  hardwood flooring would, but at the same time, they probably won't be a turnoff for potential buyers.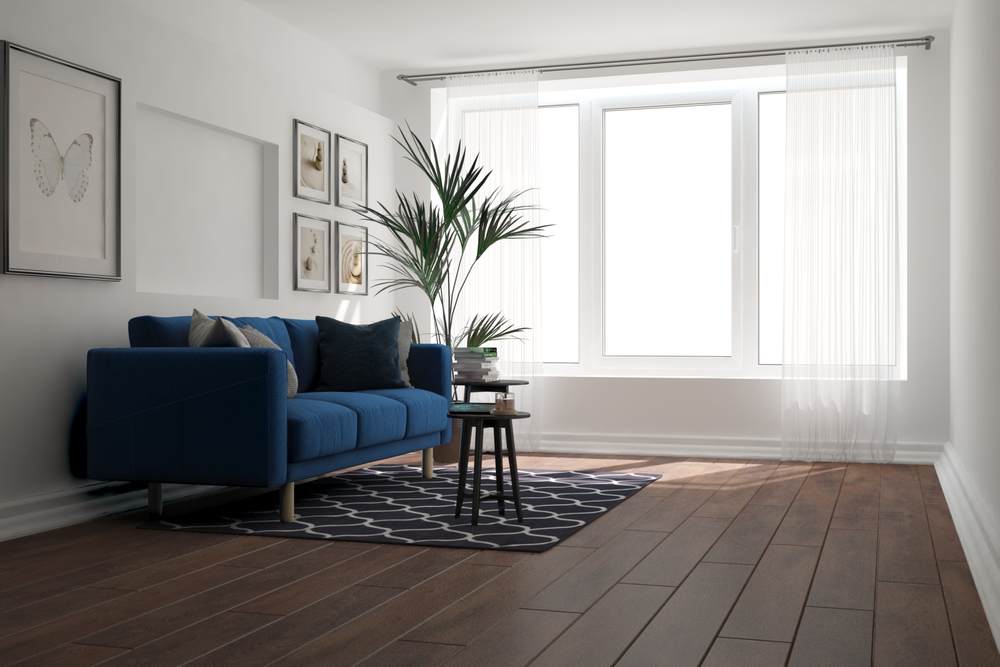 Vinyl vs. Laminate: Which is Better?
Vinyl and laminate flooring both have their pros and cons. Deciding which one is best comes down to what you want out of your flooring. If you want a floor that's waterproof and very low maintenance, vinyl is your best bet. If you want your floor  to realistically mimic wood and feel warm to walk on, then laminate may be better for you. Take some time to consider what features are important to you for your next flooring project.
Do you want flooring advice and information from a team of professionals? If so, you can count on the knowledgeable team here at In and Out Floors. We have years of experience installing stunning floors in Warren, Utica, and the surrounding Michigan areas. Contact us to learn more and get a free quote!